Eligibility | Scholarship Requirements | Scholarship Deadlines | Award Announcement | Scholarship Application
Monthly Scholarship – Short Essay
Photonify.com is pleased to present a $1,000 scholarship to a deserving student each month. Yep, you read it right, that's $12,000 provided annually to students across the visual arts field of study. This financial aid will help you develop your skills and ready yourself for future work in advertising, media, photography and many, many other industries.
NO PURCHASE REQUIRED TO ENTER THE SCHOLARSHIP
Eligibility
High school seniors, undergraduates and graduate students are all eligible to apply for the scholarship. In addition, we invite parents financially supporting a qualifying student to enter the scholarship as well.
Question: Can I apply more than once?
Answer: You can apply as many times as you want. Yes, you can submit multiple entries each month. If you have two great ideas in March and want to submit two different essays then you will be evaluated two separate times. You can even have a student and parent (financially supporting the student) apply during the same month.
Question: Can I apply more than 1 time per year?
Answer: You can apply as many times as you want. You can apply every month or even multiple times in a given month.
Question: What kind of school do I need to attend?
Answer: Here at Photonify we know that education is important. Education is also changing and students are taking classes at a variety of schools, universities and online programs. This scholarship is open to students of all schools, regardless of type and size. Learning is the objective, not the location or type of school.
Question: What is the required GPA?
Answer: Education is a lifelong pursuit. A GPA is just a snapshot in time and doesn't show an individuals growth and potential. GPAs are all relative, your education and skill level will set you apart from everyone else. Photonify rewards the future, not the past – your work will be evaluated and rewarded. We're focused on personal growth, not a number!
Yeah, it's that easy to qualify for our merit based monthly scholarship.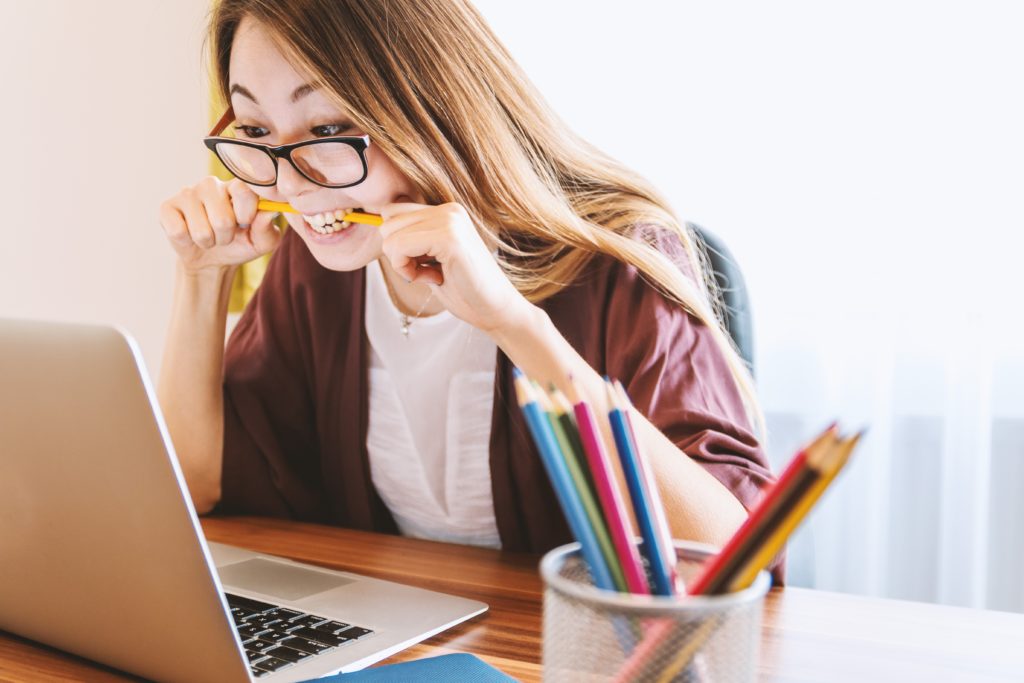 Scholarship Requirements
There are only 2 requirements.
1 – Write a 1,200-2,000 word essay on one of the topics provided to you. Every month Photonify will provide 5-10 different topics and accompanying writing briefs to guide your Visual Arts essay. Use the link below to access the writing briefs.
Monthly Scholarship Writing Briefs
2 – Submit your essay using the form below before the deadline.
***Disclaimer – All writing will be checked using sophisticated plagiarism software. Any plagiarized writing submitted will be disqualified from the scholarship.
Pro Tip – Follow the directions in one of the provided Writing Briefs. Your essay will be easier to write and hit on all the points we want to see in an essay. If you don't follow the writing brief it'll be much harder to win. When you enter the workforce you'll be provided assignments with a few specific tasks to accomplish. You'll also be given the freedom to explore, grow and build on those tasks to make the assignment your own. Follow one of our Writing Briefs and then be creative to make the topic your own!
Question: What will happen with my essay if I win?
Answer: All winning essays will be published on Photonify.com with credit to the author and a short biography of the author if desired. Minor edits, additions and extensions may be added at the time of publication. Credit for the writing will always remain with the author and scholarship winner.
Question: What if I don't win the scholarship, what will happen to my essay?
Answer: If your writing is great, but not deemed the winner of the monthly scholarship you may still be published on Photonify.com. If your essay is published we will send you a $25 Amazon.com gift card to help with school supplies. As always, writing credit will be provided to the author of this high-quality essay.
Scholarship Deadlines
Each monthly scholarship begins at 12:00am PST on the 1st of the calendar month and ends at 11:59pm PST on the last day of the calendar month. All entries during the month will be considered and evaluated.
Example: The April Scholarship will begin on April 1, 2019 at 12:00 PST and end on April 30, 2019 at 11:59 PST.
Award Announcement
All scholarship applications will be reviewed form the 1-14th of the month. The scholarship will be awarded on the 15th of the month at 2:00 PST following the deadline of the previous month. If the 15th is on a weekend or holiday the winner will be announced the following business day.
The winning essay will be posted to Photonify.com. The winner will be sent a congratulatory email and we will post the scholarship winner to our Scholarship Winners Page.
Example: The April Scholarship closes on April 30 at 11:59 PST. All applications will be reviewed and a winner will be announced on May 15, 2019 at 2:00 PST.
All scholarship communication and questions should be directed to:
1 – [email protected].
2 – Photonify.com
2889 Ashton BLVD Suite 425
Lehi, UT 84043
***At least 5 qualifying essay entries are needed during a calendar month to host the scholarship contest. In the event we do not collect 5 or more qualifying essay entries, all entries received during that month will be rolled forward into the next monthly scholarship. For example: If we only receive 2 qualifying essay entries in June we will automatically roll these entries into July. In July we will only need 3 more entries to host the scholarship contest as we will then have the required 5 entries.
Good luck!

Scholarship Application
NO PURCHASE REQUIRED TO ENTER THE SCHOLARSHIP